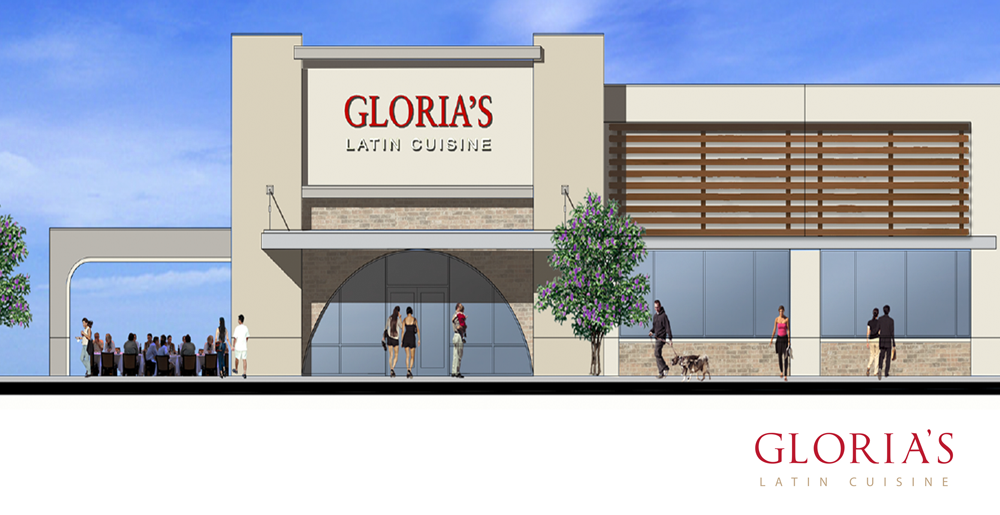 We're Opening a New Location in Katy, Texas!
We'll be opening a new location in Katy, Texas, located at 23333 Grand Circle Blvd., within Katy Grand.
The Katy location will be Gloria's 22nd restaurant in Texas and will feature a new interior design that includes a brighter Latin inspired decor, colorful booths, outdoor dining, and an upscale bar.
"We're excited to expand our locations in the Houston area and bring our authentic Latin cuisine to Katy," said Co-Founder Gloria Fuentes.
For more than 30 years, Gloria's has featured authentic Salvadoran and Tex-Mex menu items that skirt the line between tradition and innovation. Gloria's is known for their signature menu options, black bean dip, award-winning margaritas and exciting nightlife throughout Texas.
The Katy location is currently under construction and is scheduled to open in Fall 2020. Stay informed with location updates on Facebook: facebook.com/GloriasKaty.