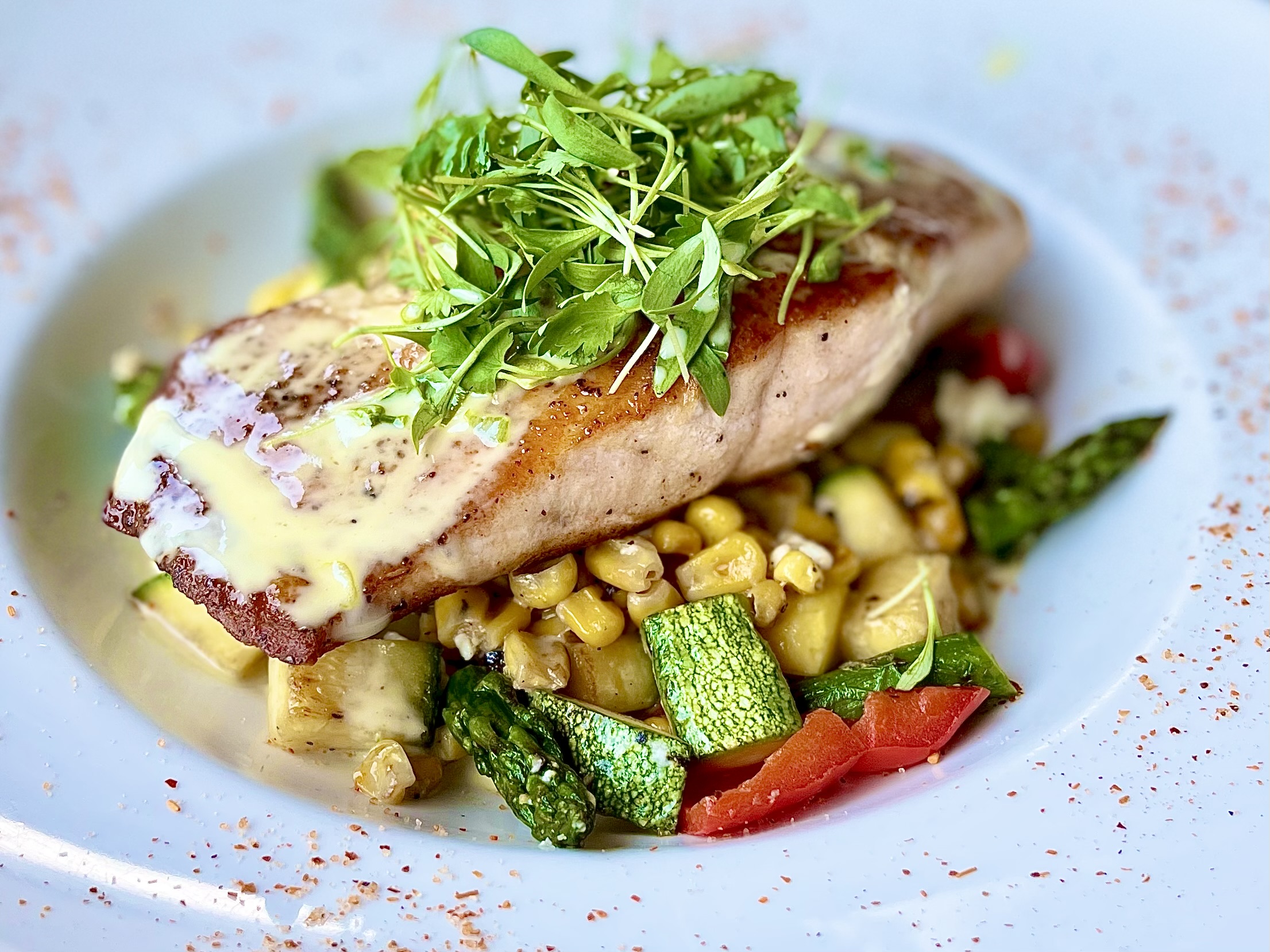 Sneak Peak: Serrano Garlic Salmon
Get a sneak peak of our new menu item: Serrano Garlic Salmon! Savor the perfectly grilled Salmon served on a bed of sautéed squash, red pepper, asparagus, elote, and feta cheese, topped with a serrano pepper garlic sauce.
You're now in the know and have the inside scoop on all this deliciousness. You will not see this on our menu yet, but we'll be adding it soon. In the mean time, just ask your waiter for the Serrano Garlic Salmon next time you're visiting us.