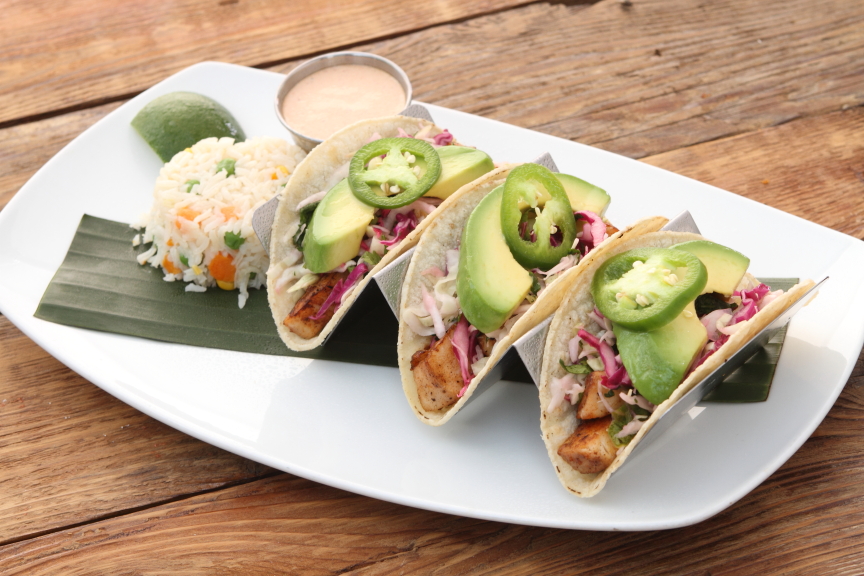 National Taco Day is Friday, October 4th!
Make plans to join us for Lunch or Dinner on Friday, October 4th to Celebrate National Taco Day and enjoy any one of our delicious taco options:
Fish Tacos: Three tilapia tacos served with pickled purple cabbage, chipotle ranch sauce and Spanish rice.
Tacos de Pollo: Three grilled chicken breast tacos. Served with guacamole salad, Spanish rice and pinto beans.
Tacos de Brisket: Shredded brisket on your choice of corn or flour tortillas. Served with cilantro, onions, spicy tairobi sauce and black bean soup.
Tacos al Carbon: Three grilled skirt steak tacos. Served with guacamole salad, Spanish rice and pinto beans.
Fun Fact: The history of tacos predates the arrival of Europeans in Mexico. Anthropological evidence shows the native people living in the lake region of the Valley of Mexico traditionally ate tacos filled with small fish. At the time of the Spanish conquistadors, Bernal Diaz del Castillo documented the first taco feast enjoyed by Europeans. This meal was arranged by Hernan Cortes for his captains in Coyoacan. It is unclear why the Spanish used the word taco to describe this native food. One suggested origin is the word ataco, meaning stuff or to stuff.
Plan to celebrate the National Taco Day by joining us at your local Gloria's Latin Cuisine!