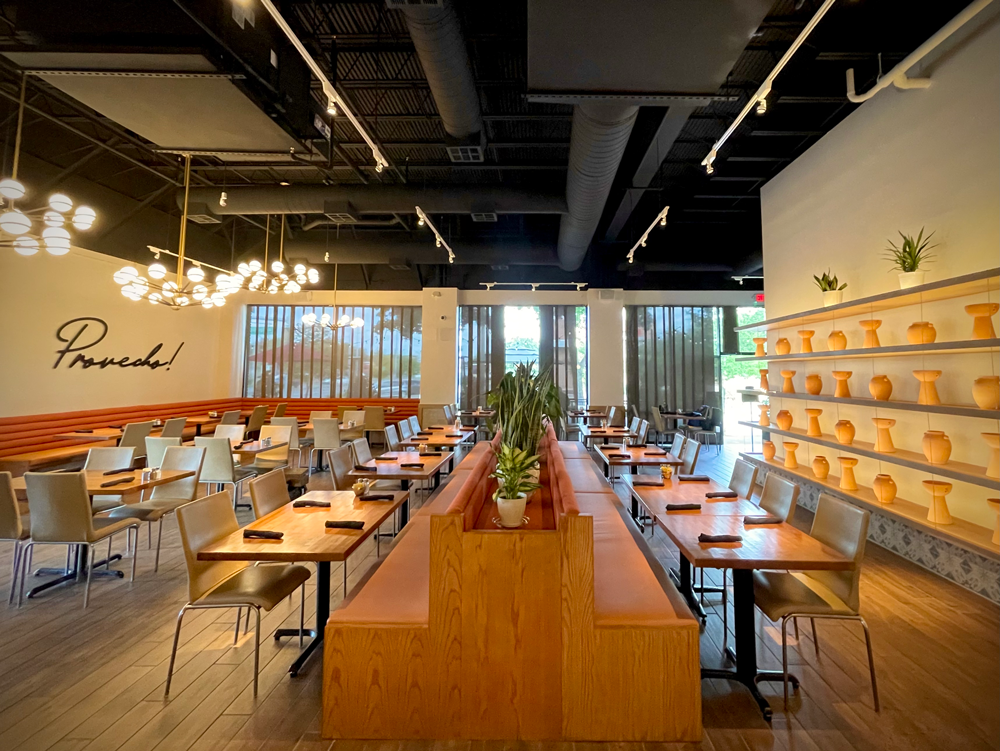 Lemmon Avenue Location Reopens After Winter Storm Damage Repairs
Great news! We have reopened our Dallas - Lemmon Avenue location, at 4140 Lemmon Avenue, after completing winter storm damage repairs.
During the February winter storm, a burst pipe caused extensive damage to Gloria's interior, forcing us to temporarily close this location for repairs.
"While it was unfortunate that we had to close our Lemmon and Douglas location for repairs, it gave us an opportunity to refresh the look and feel of one of our oldest locations. We're excited to reopen and welcome back our Oak Lawn and Uptown Dallas area neighbors!" said Co-Founder Gloria Fuentes.
Our Lemmon Avenue location now features a completely refreshed interior with Salvadoran-inspired décor and an updated bar area.
We look forward to seeing you soon!
Provecho!